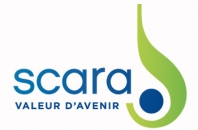 At

Top Pom

, in partnership with S.C.A.R.A., engaged in sustainable development since its creation in 1922, we have full traceability of our production from the arrival of the seed potato to the farm, with thorough quality controls at delivery, until the delivery of the product to the client's facilities.
From the month of July, when harvesting approaches, our technical team, which has been following the full production process, collects samples of our potatoes in the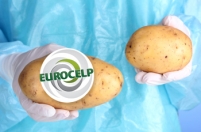 fields.The samples are transferred to our partner Eurocelp, which will implement thorough quality controls of our stocks.In our storage, every potato stock is identified, and at expedition, all our big bags are labelled in order to have a full traceability until the arrival of the merchandise at our client's facilities.
All our growers are AFNOR NF-V2511 and GlobalG.A.P. certified, and our technical team regularly proceeds to quality controls in laboratory including nematodes, nitrates and heavy metals controls, doubled by thorough controls of our production's compliance to EU maximum residue limits.